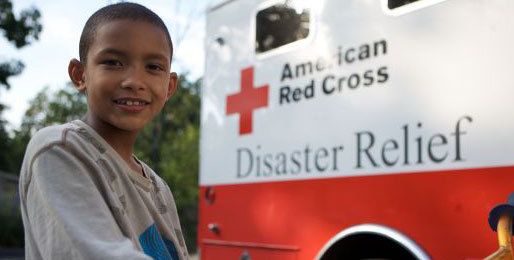 September 11, 2001 caught America unprepared. It staggered our nation. And it made us more aware of the effects of violence and threats of violence on adults as well as children. We have known that effects of natural disasters traumatize both children and adults, but 9/11 was different. It was even more insidious than natural disasters. 9/11 wasn't an "act of God," which somehow seems easier to cope with, nor has it ended. The violence of September 11, 2001 was human initiated, intentional violence, and the repercussions seem endless. Our children suffer the most, for there is growing recognition on the part of mental health professionals that children are even more vulnerable to traumatic experiences than adults. Studies are also showing that stress is more damaging if the traumatic exposure is early in life, severe, and chronic. (1).
In addition to "traditional" risk factors of violence, separation, and general loss we now have new risk factors. With a greater number of women entering military service, many of whom are mothers, the risk of a child's mother going off to war and not returning is growing. And children whose parents are both in the military are at even greater risk for neither parent may return.
Subsequent to disaster, however, many children continue to grow and learn despite experiencing trauma but others live in a constant state of fear. The psychiatrist, Dr. Bruce Perry contends that children living with neurophysiological adaptations in response to persisting fear and trauma can experience an "altering of the development of their brains, resulting in changes in physiological, emotional, behavioral, cognitive, and social functioning."(2) In his research Perry has found that 15 to 90% of children living through traumatic stress develop some form of post-traumatic stress disorder (PTSD), depending on various factors.(3) The symptoms of PTSD can last for many years, or even a lifetime.
It isn't too late
There is hope however, for Perry's work indicates that immediate and comprehensive assistance can be effective for children to begin the process of recovery.(4) But time alone is not sufficient. Children need assistance from the adults in their lives. Whereas classroom teachers are not mental health professionals there is a great deal that teachers can do to assist children, if they are trained and the program supports them in their work. But they are rarely given that training.(5)
Classrooms are perfect places for children to be supported in their recovery efforts, for programs for young children play unique roles in the lives of children. These are the places where children congregate for long periods of time. Children spend some four to eight hours a day at early education programs. That could be up to half or more of their waking hours, which is one-third to one-half of the child's weekly life.
Programs for young children are also unique in that outside the family, these programs are by far the most influential institutions shaping children's lives. They are natural settings that have normalizing and socializing effects on children that are not possible in a clinician's office.(6) But to assist children in taking full advantage of the help they are receiving from any individual therapy in which they may be participating, child caring programs can also integrate that assistance into the cognitive and social learning of children in their programs.
Because many programs for young children are comprehensive programs and most staff come in contact with children every day, it is important to train staff in crisis intervention. From the driver who greets children as they enter the bus, the cook who sometimes visits in the classroom, and the janitor who helps clean up "that spill," to the administrators and social service/parent involvement staff, all need skills in helping children regain a normal life.
How can programs for young children help?
Programs for young children can provide a potentially healing or hurtful environment for children who have been traumatized, depending on staff expertise. Because child caring staff do not want to be accused of "doing therapy," which would be outside their sphere of responsibilities, they sometimes ignore the real and important role they can play by creating a therapeutic setting (7) throughout the program. Helping children grow emotionally is clearly within most program's responsibilities. But frequently staff have not had the opportunity to develop the necessary skills or set up healing environments, to interact with traumatized children, allowing natural healing to take place.
Training is imperative
This article recommends staff training for crisis intervention, which gives the needed skills and confidence in working with traumatized children.
It is crucial that the training occur before a disaster strikes so that when something does happen the program automatically shifts to the crisis intervention skills that staff have learned. There are windows of opportunity to assist children who have experienced trauma and if staff are ready to react immediately, children will be well served - the sooner, the better after an incident occurs. There is no time to learn the necessary skills after something happens!
Teachers can be ready to immediately move into adjusting the schedule, modifying the room arrangement, bringing out materials that will extend therapeutic play, and planning specific activities that will help children relieve stress, all of which are part of a healing environment. The Working Team will already have defined their roles to most effectively support children, their families, and staff. And the administration will have already decided which staff responsibilities may need adjusting as well as special actions and activities that must be put in place to respond to the crisis and begin the recovery process.
Additional Guide: http://www.soldoutaftercrisisguides.net/disaster-survival-checklist/
FEMA recommendations
Following Federal Emergency Management Agency (FEMA) recommendations in planning for disaster or crisis, a program for young children should:
Develop a Crisis Management Plan (Preparedness)
Know what to do when the crisis strikes ( Response)
Implement the plan (Recovery)
If programs can be ready to get into action immediately when an event occurs, staff will be able to work with confidence and families will know their children are being supported in their recovery.'
Related Articles:
Crucial Recommendation on Disaster Readiness